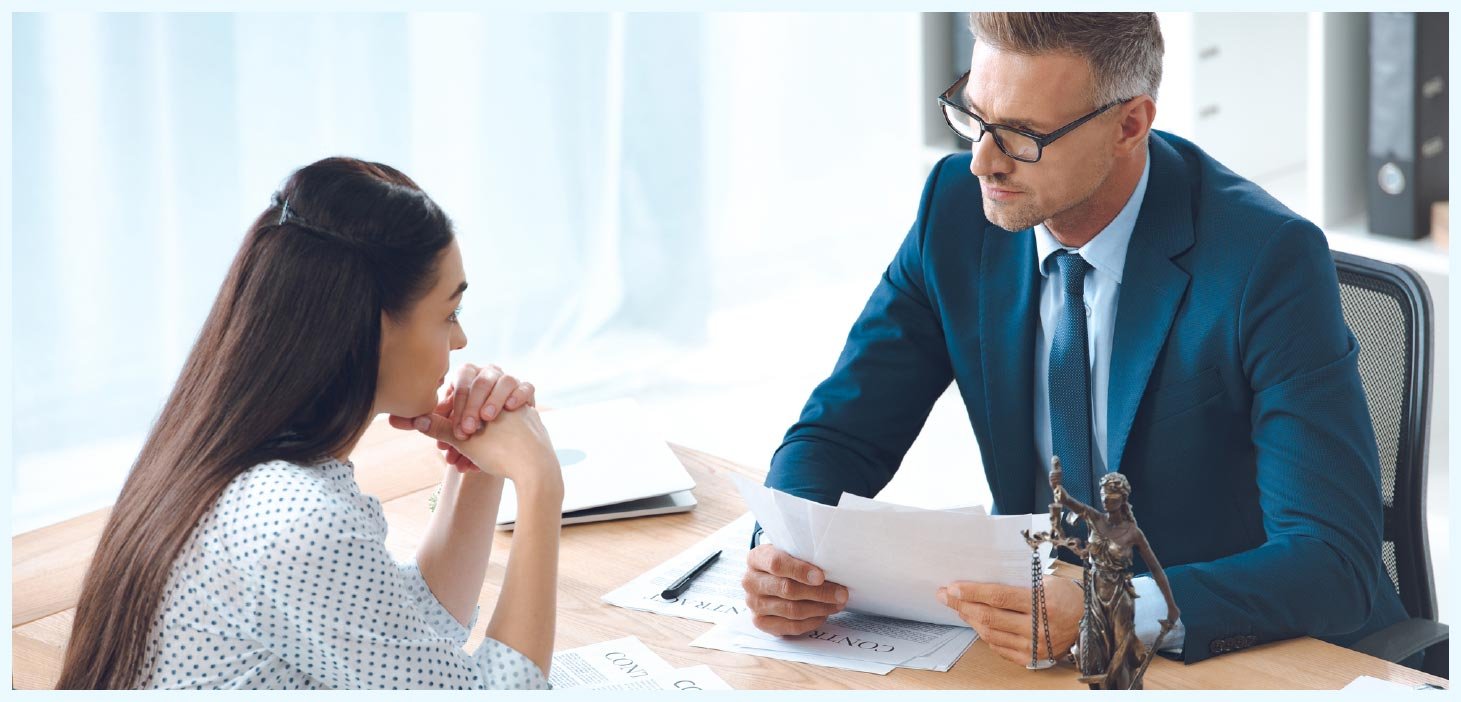 Meet our attorneys in UAE
Over the years, our team of attorneys in UAE has developed the reputation for expertise, integrity, professionalism and commitment. As a top tier law firm in Dubai, our attorneys provide expert advice in a diverse range of business and personal law matters.Our experience is your advantage!
Expert Lawyer & Legal Consultant

---
Wafa Ali Alhosany is a qualified UAE lawyer from Ajman University, UAE. Being a bilingual lawyer, Wafa is proficient in Arabic and English languages and is licensed to represent her clients in all UAE courts.
---
Admired for her dynamism, Wafa brings her rich legal expertise with a focus to provide practical solutions to complex legal issues faced by clients in day to day life and establishing higher legal service standards. She specializes in all types of litigation and dispute resolution matters, including corporate & commercial, construction, banking, criminal, maritime & transport, real estate, property, civil, family matters etc.
---
Expert Lawyer & Legal Consultant
Arbitration & Alternate Dispute Resolution
---
An LLB from India who completed her master's in law from the University of Dubai, Ms. Sweta is proficient in the laws of both UAE and the Indian subcontinent.
---
With reference to the foregoing, her expertise lies in International law, and is also highly skilled with commercial law, corporate law, criminal law, intellectual property, mergers & acquisitions, arbitration and alternative dispute resolution, civil law, labour and employment laws.
---
Expert Lawyer & Legal Consultant
Arbitration & Alternate Dispute Resolution
---
Mr. Uttam plays a pivotal role in the day to day affairs of Aceptive Legal Consultants and is a graduate of the Institute of Company Secretaries of India (ICSI) and a Lawyer as well.
---
Being the person behind the successful establishment of our firm Aceptive Legal Consultants, he is responsible for putting together our team of highly skilled professionals in the field of law.
---
Apart from his business intellect, he is a highly competent professional lawyer himself possessing numerous years of experience and specializing in business law, commercial law, labour law, property and real estate law, family law and corporate law.
---
Legal Researcher

---
Mahmoud Elamir is a law Graduate from Faculty of Law, Mansoura University, Egypt. He has been a distinguished member of the Emirates Association of Lawyers and Laws Dubai, United Arab Emirates.
---
He holds training courses from the Higher Institute for Legal Training in the Emirate of Dubai in: - (custody provisions, preparation of the memorandum of appeal, highlights of the regulatory regulations for Federal Law No. 11 of 1992 regarding the Civil Procedure Law) Mr. Mahmoud has many years of experience in UAE family law, civil law, labor law, commercial law, corporate law, property law and real estate.
---